ASSOCIATES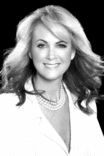 Kristen Routh-Silberman -
sales@thedesignpeople.com
Moving your family to across town, to another town or state is a major life event! I have helped many families and individuals relocate to and from the Las Vegas, Summerlin and Henderson, Nevada area.
If a client is moving to the Las Vegas, Summerlin and Henderson area, I correspond by email and phone. Together, we determine what type of home, price range, and neighborhoods a client is interested in. I send every home or property that is currently available that matches that criteria.
When client's visit, I am ready! We visit the Las Vegas, Summerlin and Henderson neighborhoods and homes of most interest. In addition, we talk about schools, sub-divisions, local market conditions, and local culture… everything else that is important. I provide my clients with detailed, personalized city & neighborhood orientations, customized neighborhood directories, services and local utility information and more.
I specialize in the most sought after communities in Las Vegas, giving you an experienced professional who is dedicated to finding your dream home. Please review communities to get a better picture.